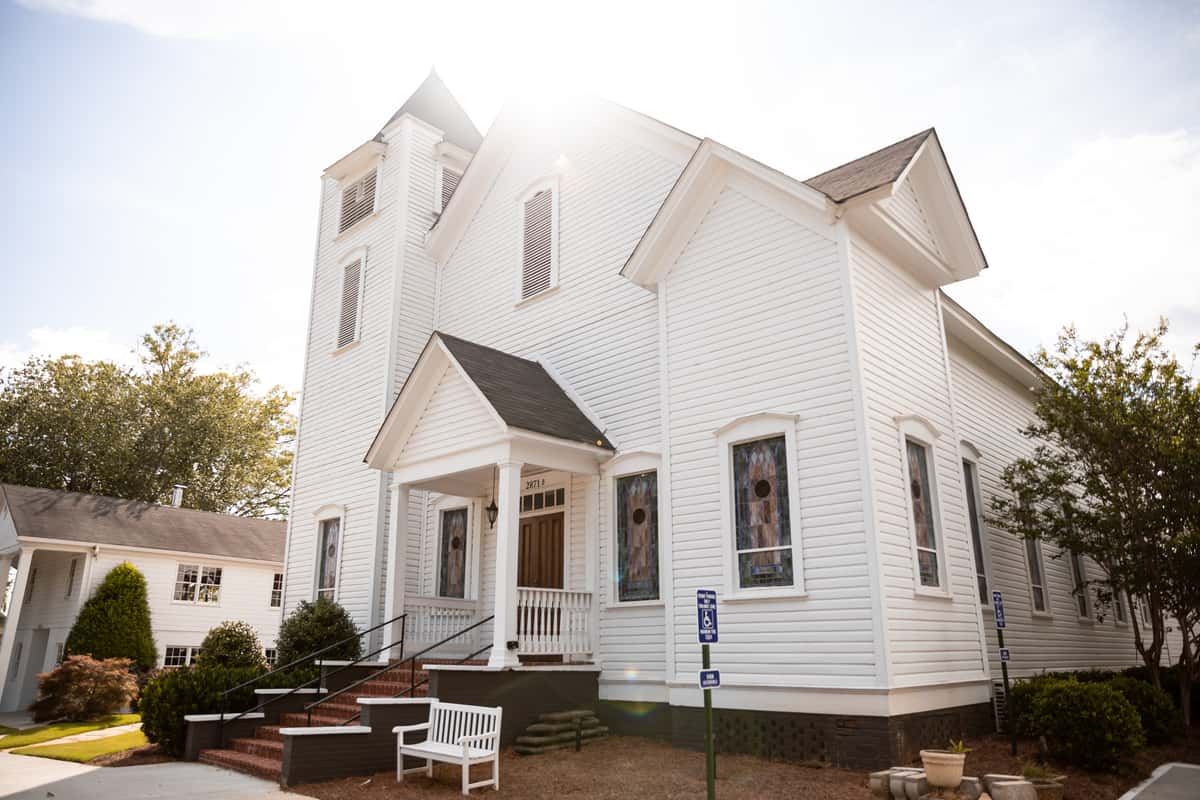 Apotheos- 30 years in the making
Apotheos Coffee- 30 Years in the Making
As we open up our brand new roastery, people often ask how long we've been in business. The truth is, while our cold brew production line in Kennesaw is new, the concept has been brewing for decades…
West Coast Origins
The story really starts in Northern California. It was the early 90s—a stellar time to be living in the Bay Area. Innovation was in the air, and scrappy companies like Apple, Intel, and Motorola were on the verge of a digital revolution. But to me, the greatest discovery of the age was not a microchip or computer processor.
It was something far more delicious.The first coffee roaster I ever saw was in Los Gatos, the city where my soon-to-be wife Tanya was living. In those days, you could spend hours at a San Fran coffeehouse, just breathing in that intoxicating smell, watching the beans roast, and drinking in some great conversation. These houses really attracted an awesome crowd.
It was at Los Gatos Coffee Roastery, a quintessentially California café, where I first became infatuated with the roasting process. One sip of this artisanal coffee and I was convinced. This wasn't the Folgers mud I grew up with back in Illinois. This was something completely different, it was as innovative as the Macintosh computers that were being conceived just a few miles away.
It wasn't long before we were spending most of our free time in the coffee world—the rich scents and irresistible flavor mixed with all the creative people who made the coffeehouse culture what it was. For a young couple finding our way in the world, we definitely felt like we'd found our place.
Then, tragedy struck.
Welcome to Atlanta
When Tanya lost her father, she returned to Atlanta to be with her family. This put me at a crossroads.
On the one hand, I had a job in California, working for a land development company run by two of my earliest mentors. These smart, inventive businessmen really showed me the value of following your passion.But as much as I gained from the experience, my heart wasn't in it. So, when they sold the company and offered me a generous severance package, I knew it was a sign. I would join Tanya in Atlanta to pursue my real passion: coffee.
This was around 1992, a time when it was nearly impossible to find a coffeehouse in Atlanta. Even the big chains that have become ubiquitous in the years since were nowhere to be found down south. Yes, there were a few roasters around Georgia, but none of them connected to cafés like the ones back in Cali. Even in the donut shops where they served burnt coffee from glass decanters, you couldn't find a West Coast latte anywhere.
This was all good news to me. No matter where I chose to open shop, I knew I'd be bringing something totally new to the city.
With some help from Tanya's family, born-and-bred Atlantans with a good sense for the area, we ultimately signed a lease on an abandoned Ben & Jerry's store in Vinings, GA. And so began The San Francisco Coffee Roasting Company.
A Star is Born
Our first coffeehouse definitely had the kind of bohemian charm we loved so much in NorCal. We custom-designed a bar for the space, installed neon lights, and even made use of the building's built-in fireplace. And at the center of the operation was our very own red-and-yellow coffee roaster, where we processed our own beans and filled the air with that irresistible aroma. The whole place had this cool, ahead-of-the-curve vibe. There was nothing quite like it in the entire region.
In the coming years, we built a community, serving home-roasted coffee and fresh-baked pastries to an amazing Atlanta crowd. The place was such a hit, we even attracted a pair of regulars who worked for an up-and-coming coffee company called Starbucks. These two corporate guys came in frequently, ordering their lattes and telling us how much they loved the coffee and the ambiance. But soon enough they stopped visiting. I hardly thought about them until a few months later, when Atlanta's very first Starbucks opened—just across the street from us!
It would be easy to say I felt duped, but I really didn't. Actually, it felt like we had accomplished our larger goal of bringing coffee culture to the South. Soon after the Starbucks opened, a Caribou Coffee launched its storefront in that same shopping center. Two years earlier, there wasn't a single place to get a fresh cup of joe in the entire neighborhood. But now, there were three coffeeshops in the same strip. It was clear that Atlantans were falling in love the way I had back in California.
With confidence that coffee was here to stay, we soon opened a second location, our flagship in groovy Virginia-Highland. Nearly 30 years later, we still have the pleasure of roasting and brewing coffee for that community. But even as our commitment to delicious, high-quality coffee never changed, our best-selling product certainly did. By the 2010s, hot coffee was no longer top dog.
Some Like It Cold
Long before cold brew coffee became a cultural phenomenon, we were selling all sorts of iced lattes and other refreshing drinks. But nothing ever came close to the popularity of our cold brew. And for years, our customers begged us to find a way for them to enjoy it at home. By 2018, we were intent on figuring out how to put our most beloved beverage into a can.
At the same time, Atlanta was seeing the rise of local beer breweries—trendy hotspots to drink and hang with friends. We had a feeling we'd be able to recreate that magic around a cold brew coffee roastery. As the idea started percolating, we reached out to our friend, local lawyer Dale Hughes, for some financing advice. Dale did us one better, he joined as a partner in the new venture.
In the years that followed, we steeped ourselves in the work of making our dream roastery a reality. Though we had never before produced cold brew in massive batches, we combined our expertise to figure out the manufacturing, equipment and process needed. Then, we found a location for the plant.
We looked at a few available spaces, but finding the right spot was tricky. That is, until Dale recognized the potential in his own property. He happened to be the owner of an historic 1870s church in beautiful Kennesaw, the kind with high slanted roofs, stained-glass windows, and a tall steeple. As soon as he suggested transforming it into our dream roastery, I knew it was the place.
We wasted no time, remodeling the historic building, installing a brand new state-of-the-art roaster, massive brew tanks, and a canning line. We also put in a sleeving line, which allowed us to label each can with the name of our new brand: Apotheos.
Rebrand and Rebirth
Three decades after setting up shop in Vinings, people still assumed the San Francisco Coffee Roasting Company was a national chain. But with this new project, we knew it was time for a change. After 30 years in the South, we were no longer trying to imitate the West Coast culture that first inspired us. We were an Atlanta company through-and-through. The old name had to go.
In Greek, Apotheosis refers to elevating something to its highest, most sacred form. As we set out to produce the best cold brew in the South, we knew Apotheos was the perfect name, because to us, the coffee-making process truly is sacred. We handle every step of the process with sacrosanct care, which is why our coffee has always brought so much joy.
After all that work, we were finally ready to unveil the roastery when we hit a wall. As Covid cases started rising across the world, our operations came simmering to a halt. But that wasn't the end. Our team is one of the most dedicated in the business and with the passion, dedication, and teamwork that has always defined our business, we were able to pull ahead, launching the Apotheos Roastery in spite of the pandemic.
Today, Atlanta is like Northern California was in the early 90s, filled with optimism, innovation, and the intoxicating scent of fresh-roasted coffee. Even after thirty years in the community, we are more proud than ever to share the roasting experience with you, whether hot or cold brewed.