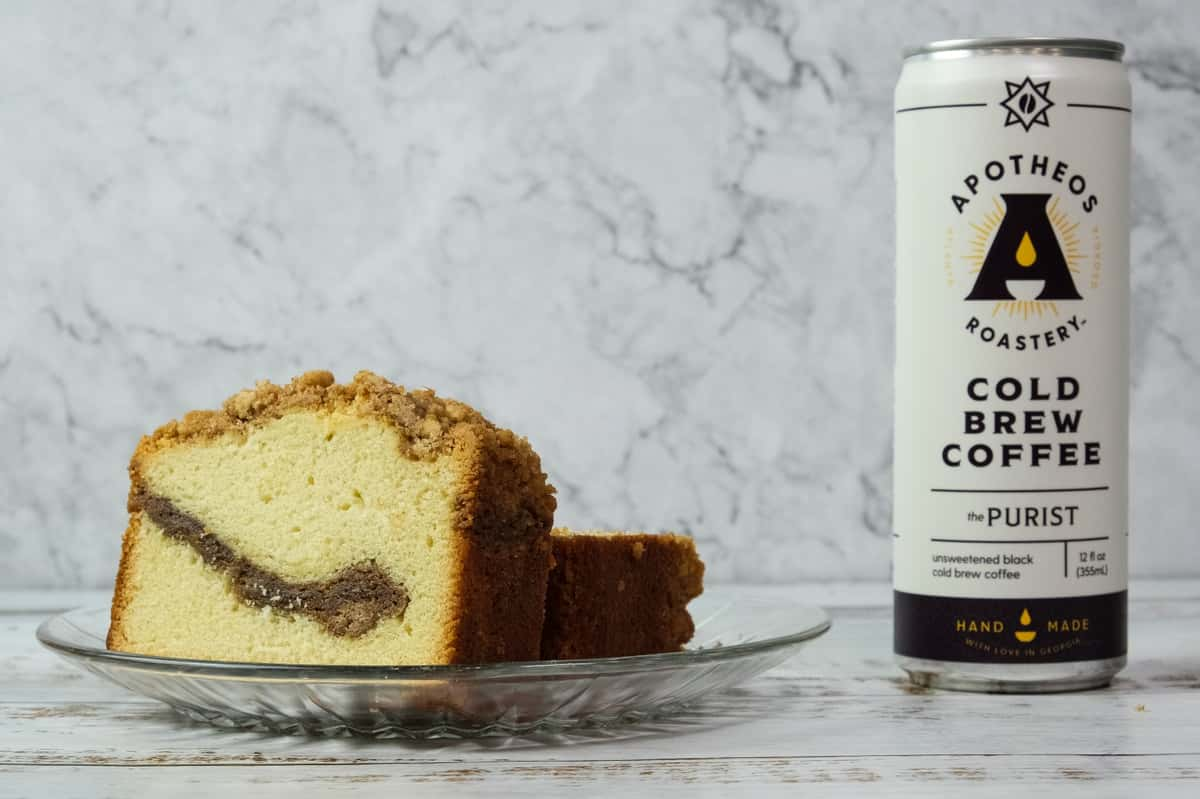 Best Coffee and Food Pairings
Best Coffee and Food Pairings
Whether it's the first strong cup of the day, or a relaxing decaf at night, Apotheos coffee is certain to satisfy. But don't feel like you need to drink your brew on an empty stomach! Breakfast, snack or supper, there is a perfect edible pairing for your cup of joe.
Keep reading for the best coffee/food pairings.
Coffee Cake
Sure it's the obvious choice, but it's also a winner. The spongey cake demands a beverage, and its sweetness is perfectly tempered by some strong, hot coffee. As for flavor, coffee cake typically combines instant coffee and cinnamon, which makes it the perfect complement to a cup of medium roast.
Avocado Toast
If coffee cake is traditional, avocado toast is nuevo. There's a reason you see avocado toast on so many brunch menus. Fresh and light, avocado in any form is a perfect pair for a darker, more robust coffee. Season your avocado toast with kosher salt or chili before taking a sip of your coffee for a well-balanced palette of flavors.
Berries
Raspberries, blueberries, strawberries…they all taste great with coffee. If you can find a berry pastry, that's even better. Check out our Ethiopian coffee, available on our online store. With its undertones of blueberry and citrus fruits, Ethiopian coffee is an excellent match for tart berries.
Bacon and Eggs
Whether in the form of a sandwich, tucked into a crepe, or on their own, bacon and eggs deserve a robust cup of coffee (especially after a rough night). Like the rich contrast of salted caramel, a savory breakfast and a sweet cup of joe are a match made in diner heaven.
Cheese
You might not immediately make the connection, but the fat in cheese serves a similar function as the milk or cream you mix into your coffee. Just be certain to enjoy your cup with hard cheese, like cheddar or swiss, as opposed to a soft cheese.
Bonus: Alcohol
It's not technically food, but alcohol is a fun, tasty way to enjoy coffee. Try mixing some cold brew with RumChata for a boozy refresher that tastes like rice pudding. Or, consider a splash of Bailey's Irish Cream in a cup of hot coffee for an indulgent dessert. (Enjoy responsibly, of course).