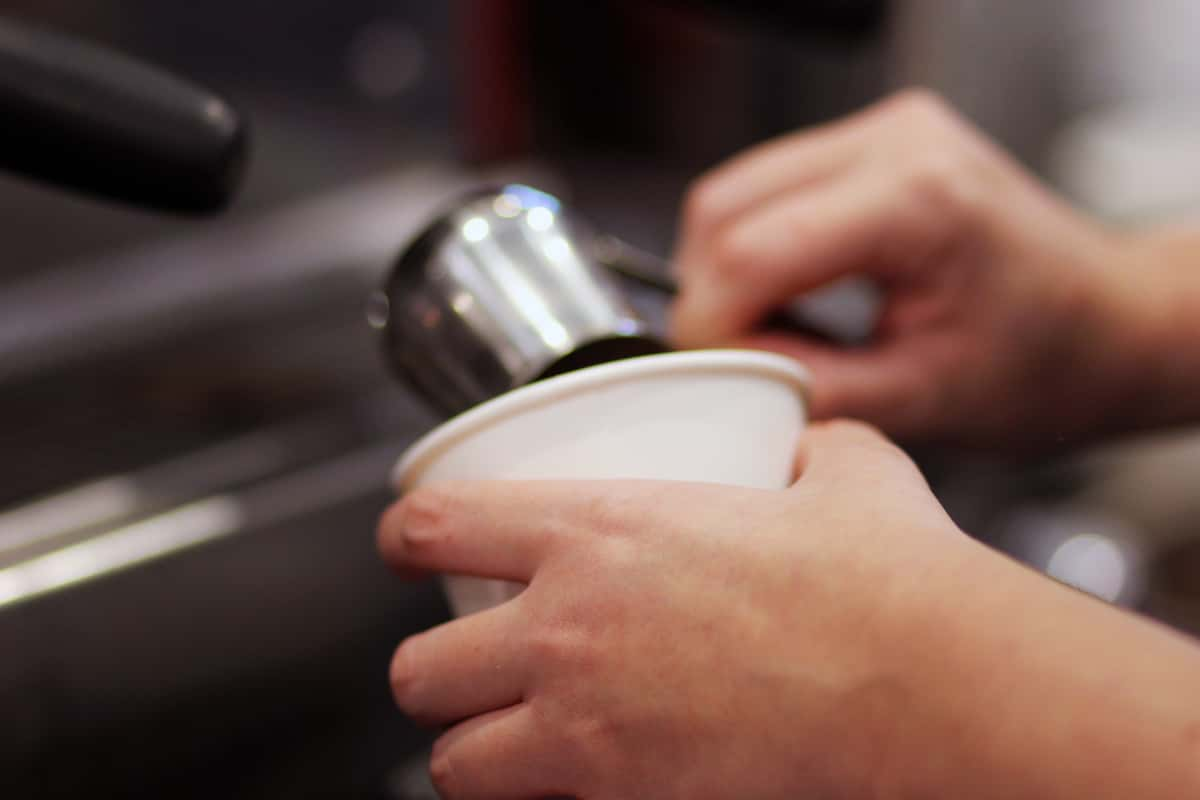 Coffeehouse-Style Drinks You Can Make at Home
Coffeehouse-Style Drinks You Can Make at Home
There's nothing quite like a coffeehouse espresso drink, handmade by one of our expert baristas. But if you're not within visiting distance of an Apotheos coffeehouse, you can still enjoy a delicious café-inspired beverage from home.
As the cold winter months approach, here's a look at a few fun coffee drinks you can make without leaving the house.
Irish Coffee
A holiday favorite, the Irish coffee is delicious hot or iced. Start with strong, freshly-brewed coffee (or cold brew), and combine it with Bailey's Irish Cream. Top it with homemade whipped cream and some chocolate shavings for an extra sweet touch.
Not in a boozy mood? Bailey's also makes a non-alcoholic coffee creamer that will give your beverage the same yummy taste without the alcohol. (International Delight also makes an Irish Creme knockoff).
Café Au Lait
In our coffeehouses, we use the steamer on our espresso machines to foam milk for lattes. But if you want to keep things simple, consider buying a milk frother like this one, which is only $20 through Amazon. In a minute, you can turn the milk of your choice into a frothy cloud of foam.
Using equal parts frothed milk and fresh-brewed coffee, you can make yourself a perfect little café au lait, like the kind you might order at Café du Monde in New Orleans. Consider topping it with a sprinkle of cinnamon.
Cappuccino
You might remember our post about the Moka Pot, one of the best ways to make true espresso right in your kitchen. Once you've mastered the Moka Pot, you can make practically any espresso drink, including the classic cappuccino. Simply combine equal parts of freshly-brewed espresso, steamed milk, and milk foam.
Homemade Coffee Frappe
While you might think of this coffee-flavored slushie drink as a perfect summer refresher, it's a delicious treat year-round. Combine the ingredients below in a blender for a sweet, vanilla-flavored treat:
3 cups strong coffee
2/3 can sweetened condensed milk
1 cup whole milk
2 teaspoons pure vanilla extract
8 cups ice
Dalgona Coffee
In the spring of 2020, during the height of pandemic lockdowns, the Dalgona or "whipped coffee" recipe went viral on platforms like TikTok. A specialty in Macau and South Korea for years, this frothy drink is easy to make at home.
Now, 99% of the time we wouldn't recommend the use of instant coffee for making just about anything. But there's always an exception, and this might be it. Combine equal parts instant coffee powder, sugar, and water until it becomes creamy, and then add it to either cold or hot milk. For best results, blend the ingredients with a whisk until it is velvety and thick.
Check out this definitive recipe from Delish.