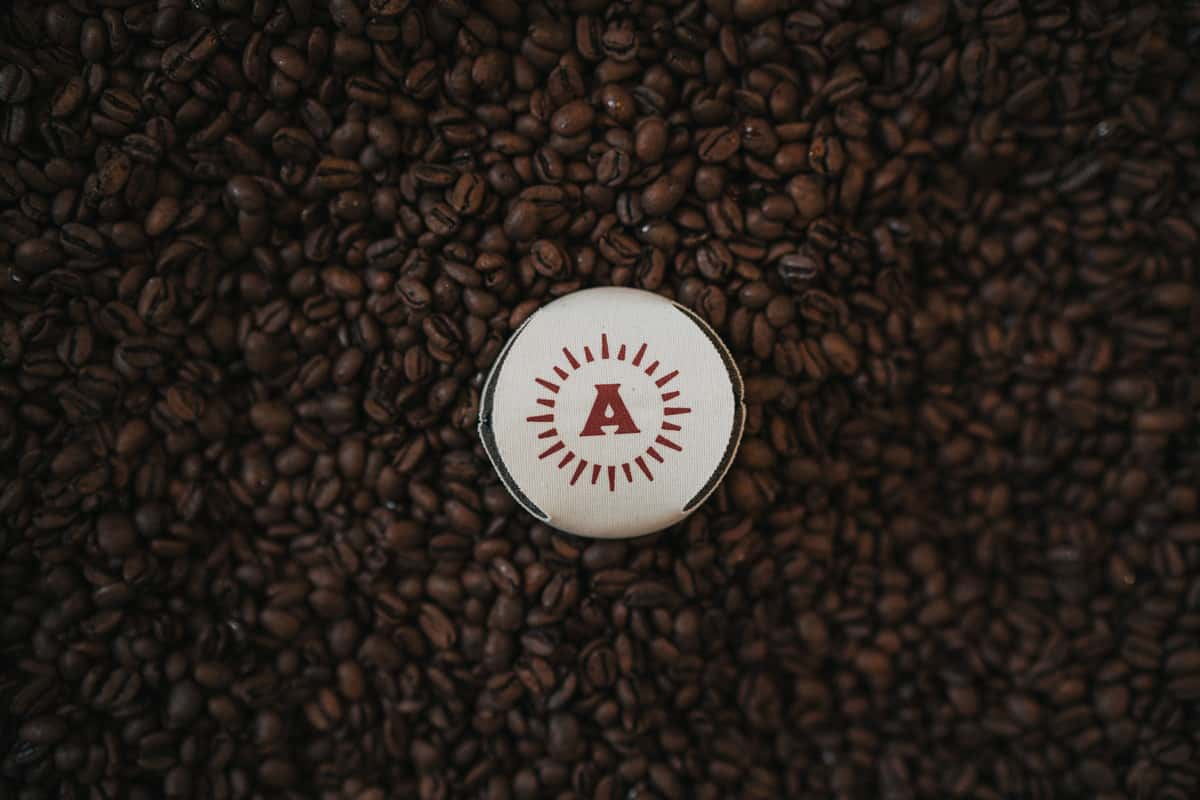 SO WHAT'S THE DEAL WITH DECAF?
SO WHAT'S THE DEAL WITH DECAF?
For most of us, coffee is all about the buzz. That first smack of caffeine in the morning can feel like the spark of life. But there's more to good coffee than just a dose of caffeine.
For those of us who can't handle the buzz—or who have already had four coffees by noon—a well-crafted cup of decaf can be just as rewarding. But how do we recreate all the flavor, aroma, and joy of a cup of coffee without the caffeine? Let's take a deeper look.
A Sip of History
According to legend, decaf was an accidental invention, the discovery of German coffee roaster Ludwig Roselius. In 1903, a shipment of coffee beans was flooded with seawater aboard ship. But when Roselius decided to roast the coffee anyway, he discovered that the incident had not affected the coffee's flavor. The caffeine buzz, however, was gone. Thus, Roselius discovered that caffeine can be extracted from coffee beans without diminishing the flavor.
The German roaster then attempted to recreate the process on his own. To a certain extent, he succeeded. By steaming the beans with different types of acids, before spritzing them with a chemical called benzene, Roselius was able to make his own decaffeinated coffee. Of course, drowning your beans in harsh chemicals is not exactly a sustainable practice. In the years since, Roselius's process has been replaced with a variety of methods that don't involve carcinogens like benzene. Still, the basics of decaffeination remain much the same as the original accident.
Swiss Water Process
At Apotheos, we roast, grind, and brew all our own coffee. But we don't decaffeinate it on our own. In fact, you'll hardly find any coffeehouses or roasteries that do their own decaffeinating. The highly-specialized skill is best left to a handful of experts, who decaffeinate unroasted beans from around the world.
For our decaf, we rely on the craftmanship of the Swiss Water Process. The British Columbia-based company sends us their own exclusive blend of decaffeinated coffee beans, which we then roast and brew ourselves. The Swiss Water Process utilizes (you guessed it) water as its main soluble while manipulating heat throughout the process to rid the beans of caffeine. What results is coffee that's 99.9% caffeine-free.
Mix It Up
Once the decaffeinated beans make it to Atlanta, we apply the same careful roasting techniques we'd use for caffeinated coffee. After all, decaf shouldn't taste any different than a regular cup, even if it's missing that one key factor.
And the truth is, we can use decaf coffee to make just about any drink you crave. Lattes, cappuccinos, and special blends all taste just as delicious without the buzz. But if I had to recommend one perfect option for decaf drinkers, I'd go with a decaf Americano. That's because the espresso we use in Americanos is already so robust, you'll get a delectably strong sip even without the caffeine.
At the end of the day, decaf shows us that there is so much to love about coffee. Caffeine is just one part.
-Doug